Recently, I saw a piece of news in zaobao that Japan East Railway Corporation and Singapore start-up Crown Technology Corporation cooperated.Two coffee robots named "Ella" were imported from Singapore, and they were put into trial operation in Tokyo and Yokohama subway stations in Japan on December 8.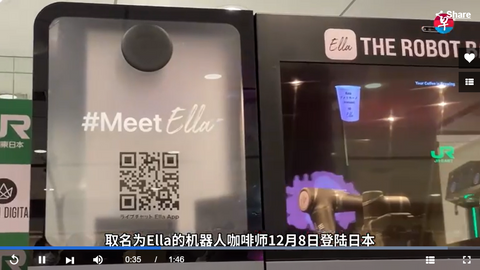 Chen Bangyao, founder and CEO of Crown Technology, was interviewed in Tokyo.He said that the original intention of developing Ella was to solve the problem of labor shortage. The research and development at the time was before the COVID-19 global outbreak, but the outbreak of COVID-19 gave us the opportunity to develop.Because Ella is a contactless technology, our cooperation with the East Railway Company plans to operate at 1,700 subway stations first.The station is expected to have about 17 million passengers every day, so this is a big development market, and we have also found a way to open up the Japanese market.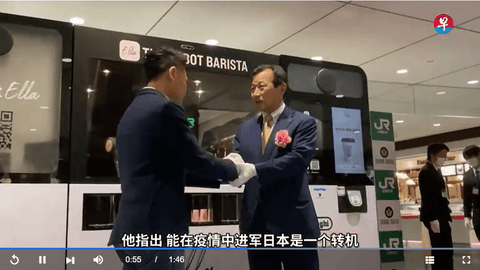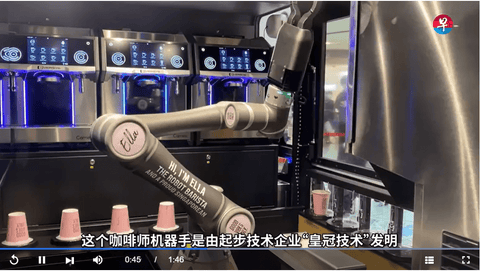 "Automation technology has accelerated in the era of the epidemic crisis. Japan is also actively implementing unmanned and contactless retail services. Recently, some coffee shops in Japan have introduced robot waiters. They use robots to deliver meals and employees only need to use cameras to monitor the robot's work.There are vending machines everywhere in Japanese railway stations, but it is not easy for passengers to drink high-quality coffee.JR Japan Railway supports the development of a robot barista named Ella by a Singaporean coffee maker. The robot barista named Ella landed in Japan on December 8. This two devices were experimentally operated at Tokyo Station and Yokohama Station. This barista robot was invented by Crown Technologies."
Robot technology is not only actively used in daily life, but also has a significant role in promoting economic development and cooperation between various countries.
The following is the original news link: